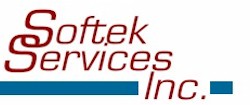 Job Opportunities
Project/Engagement Manager
Project Manager will provide leadership for customers and consultants to achieve business benefits. The position involves understanding the business problems faced by customers in manufacturing and distribution, developing project plans, and assisting customers with change management and managing the implementation.
Must be able to guide the customer through the following stages of integration, data collection, data clean-up, training and implementing new processes.
Requirements:
Demonstrated success in managing projects
Ability to analyze Manufacturing / Distribution processes
Ability to scope implementations including timelines
Familiarity with project management tools (e.g. Microsoft Project) and with UNIX, Windows NT or 95, manufacturing ERP systems, and systems integration
Excellent working knowledge of MES/MRP/ERP and the ability to map software data requirements with client's existing systems. In addition, a complete knowledge of databases like Oracle, SQL is a plus.
Software knowledge of Thru-Put Manufacturing 5.0, Comcerto 2.0, and other advanced planning tools.
Knowledge of the principles in the theory of constraint along with project management skills.
Excellent written and verbal communication skills.
BS, MS, Ph D, in Industrial Engineering / Operations Research / Manufacturing Systems Engineer
If you have interest in this position, then please send your resume, position you are applying for along with salary requirements to hr@SoftekServices.com
Softeck Services, Inc. is an Equal Employment Opportunity Company.
Home | Mission Statement | Services | About Us | Job Opportunities | Contact Us