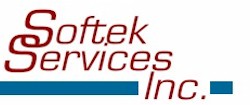 Company Profile
Softek Services, Inc. is established in 1999 by a key principal having more than 20 years of experience in Software Engineering and Information Technology in a high tech Fortune 100 Company. We are a complete software solution provider specializing in Outsourcing Practice. As a complete solution provider, we specialize in offshore project management. system design. implementation and integration as consulting services or turnkey solutions.
Our previous work primarily ranges from new development to maintenance/enhancements projects across different platforms, such as Mainframe, Client/Server, ERP, Data Warehouse and E-commerce applications. By leveraging specialized offshore companies through strategic alliances, we provide high quality, value-added services and guarantee.
Some key benefits to our customers:
Competitive prices to save you money
Timely and cost-effective service delivery
Improved cost productivity (20% to 50% on average!)
Peace of mind with our fixed price solutions
Complete satisfaction upheld with quality guarantee and warranty.

Principal
Khuzema Adam, President, CEO
Khuzema Adam, formerly with General Electric Medical Systems, USA is currently leading Softek Services and has more than 20 years of experience in Software Engineering and Information Technology industry. He has served in senior management positions for the last 10 years both as a functional and technology leader as well as driving outsourcing best practices across the Global Organization (US, Europe and Asia). Within the last five years of his career, he saved his Company $15,000,000. He presented "Global Outsourcing Best Practices" at DCI Outsourcing Conference in December of 1998.
Khuzema Adam's experience also includes management of projects ranging from 1 person-year to 20 person-years efforts across varied platforms from Mainframe applications to Client/Server and Internet/Intranet applications. His proactive project management methodology has helped in executing his projects in a timely and cost-effective manner. Also, he initiated a common interoperability standard within GE Medical System's product lines which was accepted as a Medical Industry Interoperability Standard and the team was recognized as a "Network Center of Excellence".
Home | Mission Statement | Services | About Us | Job Opportunities | Contact Us