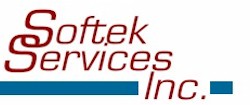 GIS
We have extensive experience and skill in digital mapping using state of the art technology like Satellite Imageries/Ariel Photos. Digital Elevation Modeling & 3D Mapping. Specialized in conversion of paper drawings to a wide variety of digital formats specifically of manually drafted utility drawings - Electric, Gas, Water, Sewer, Telecommunications, Cable TV to 100% vector or MicroStation (DGN) formats.
Extensive experience in
:
Digital Mapping/Cartography, Geography
Image Processing - Ariel Photos and Satellite Images
Map Projection and Coordinate Systems
Computer Science, database and spatial data management, programming technologies such as MDL, MapBasic, Visual Basic, C++, Java Programming, Oracle, etc.
GIS Software Expertise includes MicroStation '95, Geographic, ArcInfo, ArcView, MapInfo, AutoCad, ERDAS, GeoCoordinator, etc.
Spatial Solutions in:
Retail & Distribution
Sales, Marketing, Logistics & Distribution
Basic Telecom
Network planning and Outside plant resource management
Customer Care, and Sales & Marketing Systems
VPT - for LoS feasibility & path profile for backbone network design & VPT planning
Cellular Telecom
CellNet - Cell site planning and analysis
Law Enforcement
Crime mapping
Railways
Crisis, Traffic Management & Planning
Utility
Transport & Power
Home | Mission Statement | Services | About Us | Job Opportunities | Contact Us