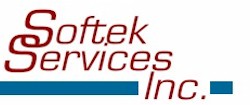 Project Management
We have extensive experience in Software Development Project Management. We help our customers manage the entire project from definition through final deployment as a turnkey project. We have utilized proven methodolgies such as Phased Review Discipline, Six Sigma principles to assure greater quality of success in meeting customer expectations and timely delivery. We specialize in managing Virtual Development Centers.
Some key areas we cover:
Scope Management - Requirements Definition, Scope Management, Task Definitions, and Change Management
Quality Management - Quality Planning, Control and Improve
Cost Management - Cost Estimation, Budgetting, and Control
Communications Management - Roles & responsibility Definition, Team building, and User / Peer Relationship
Time Management - Schedule Estimation, Schedule Planning, Task Managemet and Schedule Control
Risk Management - Proactive Identification, Assessment and Solution.
Home | Mission Statement | Services | About Us | Job Opportunities | Contact Us